Recently, I went to a funeral for the father of a friend. I have never been to a funeral in a more beautiful building–and I have been to funerals in many different beautiful churches. This one stood out to me.
It was peacefully beautiful in the dense fog.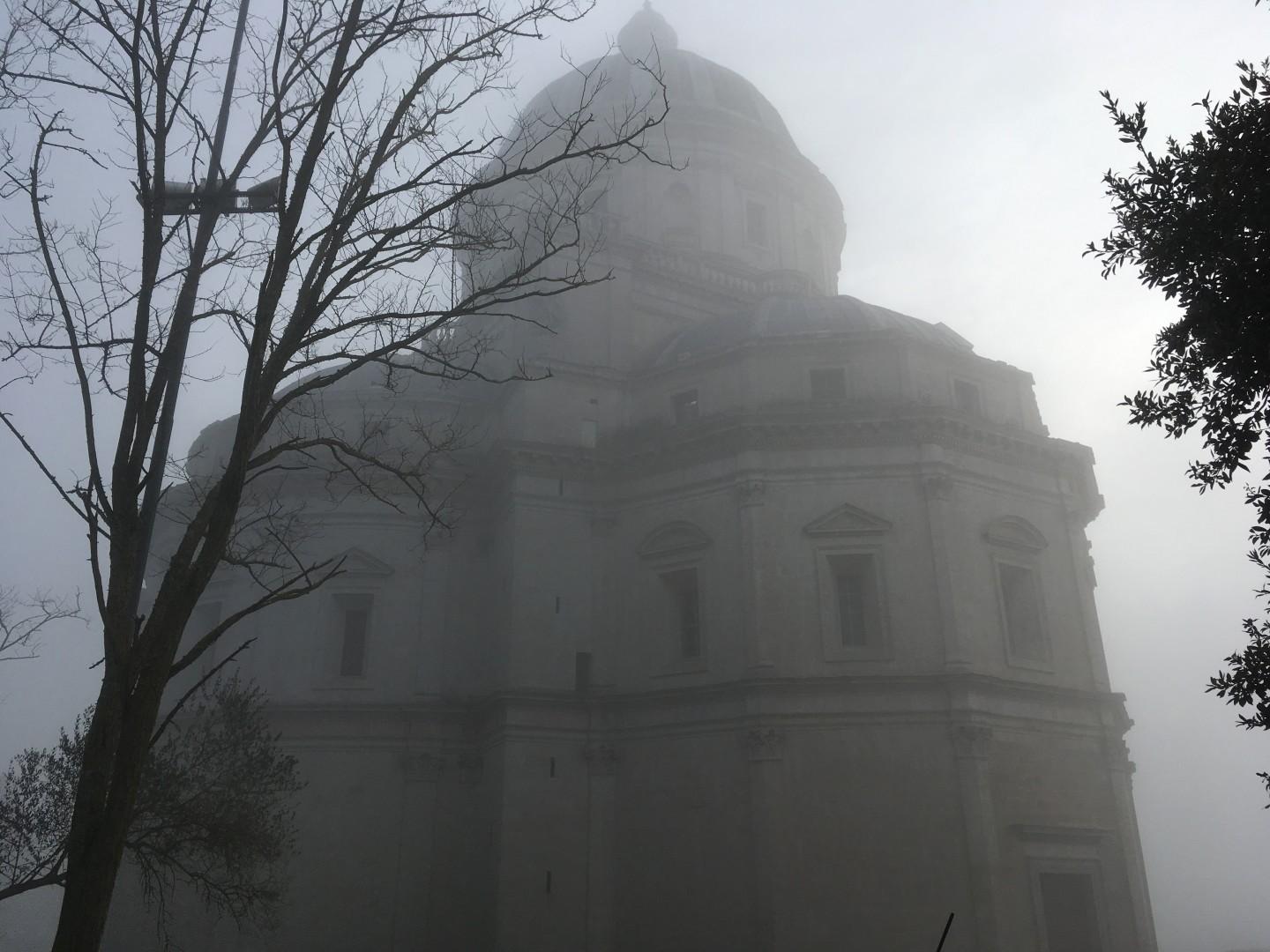 And it was even more beautiful after the service when some of the fog had cleared.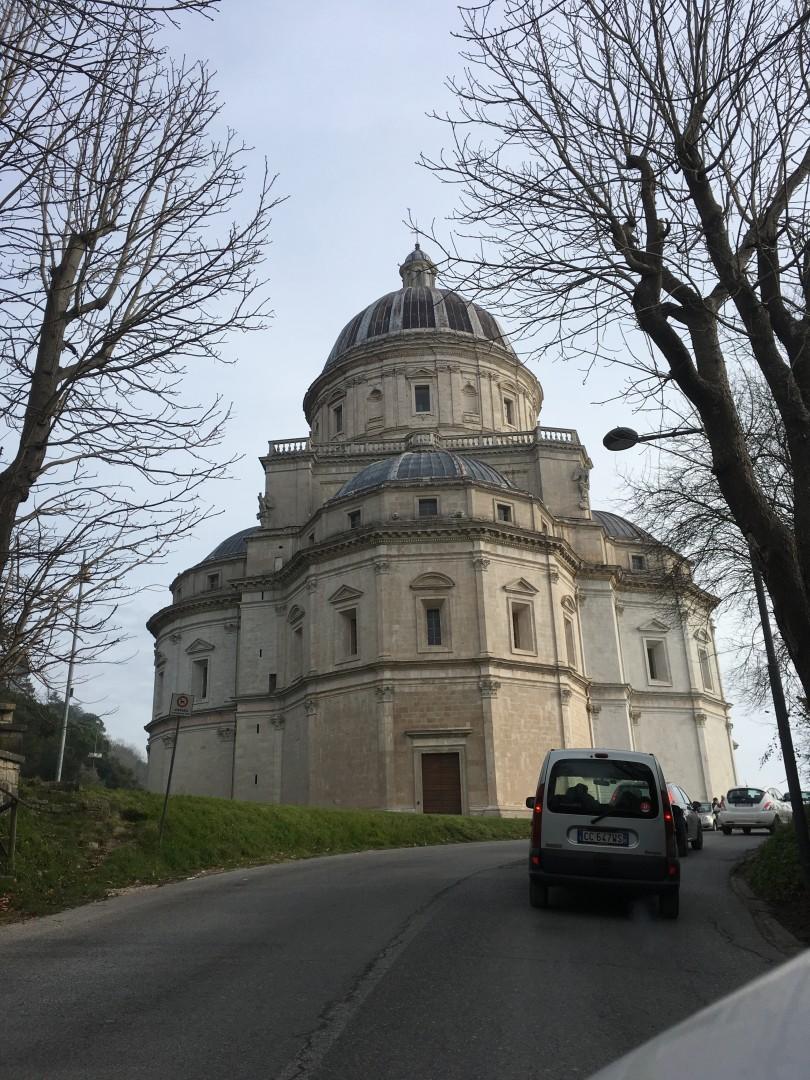 (Clearly, out of respect, I did not take pictures of the even-more-striking inside.)
In this beautiful building, I heard the Scriptures read. I heard truth. But it was not explained.
I heard no conviction of Christ's victory over death or confident statements that we can have assurance and hope in this life and in the life to come based solely in Him. (i.e., Romans 5:2 "Through Him we have also obtained access by faith into this grace in which we stand, and we rejoice in hope of the glory of God." & Colossians 1:27 "To them God chose to make known how great among the Gentiles are the riches of the glory of this mystery, which is Christ in you, the hope of glory.")
In this beautiful building, I felt the emptiness of the mourners around me. I saw the futile, misguided "re-sacrificing" of Jesus Christ (in the sacrament of communion). And, I heard the priest hopelessly say that even Jesus wasn't happy during his life on earth, so we should not expect to be happy here either.*
Sadness filled that beautiful building. Why was there was no "hope of glory" shared with my friends?
But then again…that is my job.
That is why I reach out, make friends, and show love by going to funerals. It is my job to share the hope there is in Christ alone.
*But if this is the case, what of the many statements of God's being our joy (i.e., Psalm 4:7 "You have put more joy in my heart than they have when their grain and wine abound.")? What about that fruit of the Spirit (Galatians 5:22-23 "But the fruit of the Spirit is love, joy, peace, patience, kindness, goodness, faithfulness, gentleness, self-control")? Is that particular evidence of the indwelling Spirit out of reach? Where is the hope in this confusion?